Chiropractors Lysa and Randy Stark D.C.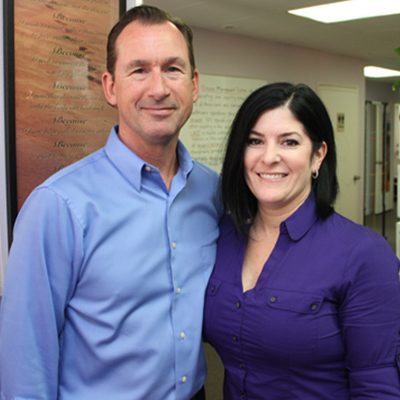 We are concerned with more than just rapid relief of your immediate symptoms. We focus on your long term health by blending chiropractic care with nutritional counseling and therapy. We know that when your nervous system, the master controlling and healing system, is working free of interference via the help of chiropractic care and proper nutrition, physical and emotional problems take care of themselves in most cases. We strive to help you reach your health and human potential via the path that is right for you.
In our discovery for your need of chiropractic and/or nutritional therapy, we use the latest, cutting-edge technology that includes state of the art computerized evaluation of your nervous system and heart, x-ray (if indicated), and nutritional deficiency screening tests. These completely noninvasive and painless procedures help us to document your progress and results. Once we determine, through our analysis, that you are a case we can accept, we begin a trial of therapy. Everyone is completely different, so we customize your health-building program to meet your needs. Based on your response during your initial phase of care, we can better predict your ultimate outcome. Your success depends on our close doctor/patient relationship. That means that we expect you to be as committed to your health as we are. While we understand that sometimes things come up, we expect that you will keep your appointments as often as possible. Your success depends on you: Avoiding doing the things that make your problem worse; Giving your body what it needs to heal, with proper diet, nutritional support, and adjustments to reduce nerve system interference; Listening carefully and asking questions; Keeping a positive mental attitude.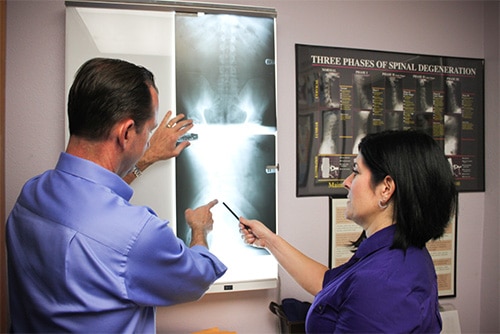 When it is all put together, you will have a personalized plan that is designed not only to get rid of your immediate symptoms, but help to create a healthier, happier, more vital you for the future. Moreover, we know that disease and discomfort do not occur by chance. True preventative care depends on more than just early disease detection. Understanding what creates dysfunction and disease helps prevent problems before they ever develop. We are committed to helping you not only feel better today, but to be a healthier you tomorrow.
OFFICE HOURS
---
Monday
9:00am - 12:00pm
2:00pm - 6:00pm
---
Tuesday
9:00am - 12:00pm
2:30pm - 6:00pm
---
Wednesday
9:00am - 12:00pm
2:00pm - 6:00pm
---
Thursday
9:00am - 12:00pm
2:00pm - 7:00pm
---
Friday
9:00am - 12:00pm
2:00pm - 6:00pm
---
Saturday
Closed